Home Group
Posted on: 2nd February 2023
The Client
A housing association, social enterprise and charity, Home Group is one of the UK's biggest providers of high quality housing and integrated housing, health and social care.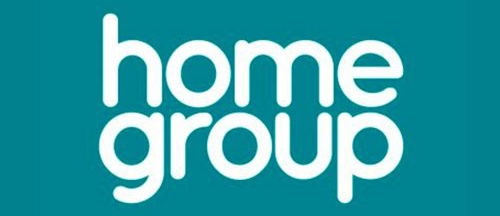 The Challenge
The business supports over 125,000 customers across 55,000 properties. Its mission was to find an expert IT partner that could deliver a full and flexible managed service, including network perimeter security and MS Teams support, so its in-house team could get on with everyday business.
Our Solution
We provide 24/7 network services across Home Group's UK estate, with perimeter network security including CISCO ISE hosting and a fully managed Auvik network monitoring application service. This also includes the support of 600 devices including switches, routers and CCTV.
The CISCO ISE and Auvik applications are hosted in our own private vCloud platform across two of our TIA942-standard Tier 3 data centres. Our expert team also provides 24/7 systems monitoring as a managed service, for Edge site services, from our Network Operations Service Desk based in County Durham. Our support services also include maintenance of site switches, routers, firewalls and cabling, plus a managed service for category 1-5 sites.
Support available for all sites covers equipment up to the user wall ceiling or floor port (routers, switches, ports etc). Any defective equipment is configured and replaced, either from existing stock or via an approved order from Home Group, or repaired and returned to stock. The service also includes providing overlay configuration of equipment and providing configuration for CCTV routers which effectively creates a site to site VPN to a different site. Ongoing support is provided for CCTV routers and site to site VPNs, with agreed SLAs for hardware and cabling to ensure help is available when needed, with clear deadlines. The contract also includes support for Microsoft Teams, which was a significant upgrade from the business's previous Skype for business solution. Microsoft Teams provides the essential communications platform and also underpins the business-critical contact centre solution which supports Home Group's clients, and allows staff to work from any device, boosting productivity and performance.
The Outcome
Our solution means Home Group can concentrate on its key priority of tenant welfare, as it works to meet housing sector challenges including higher demand for social housing, more maintenance and stricter governance.
We deliver a full managed service solution that maintains the security of the perimeter network, and supports the Microsoft Teams platform that maintains 'always on' communication between its workforce and clients.
Interested?
As problem solvers, we work with all types and sizes of organisation, with a proven record of success across many sectors including public sector, healthcare, finance, manufacturing and not for profit. We look forward to finding out how we can help you too.